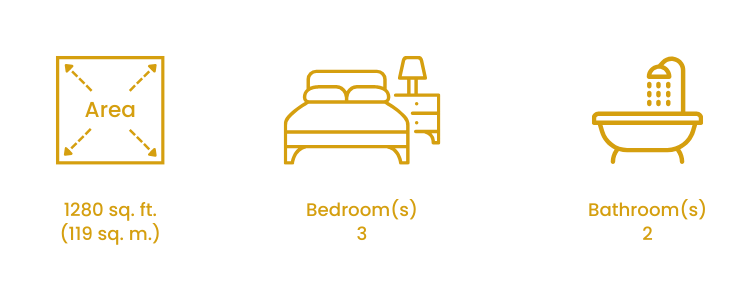 THIS PRODUCT CONTAINS:
A complete set of floor plans, elevation plans, section plans, electrical & plumbing plans, and detailed construction notes.
FEATURES:
1. Built-up area: 1280 sq. ft.
2. Super Builtup Area: 5600 sq. ft.
3. Best suited for a family of 4 to 6.
4. Indoors: Luxurious living and dining area, kitchen (with full-size appliances and a central island), one master bedroom (with king-size bed, dedicated bathroom, and plenty of storage), two general bedrooms (with queen-size beds, workspaces, and plenty of storage), two bathrooms (shower, vanity, toilet, and storage), fully equipped laundry along with storage facility
5. Outdoors: Large deck with outdoor kitchen & bar, swimming pool, an in-pool luxury lounge with a fire pit, and car parking.
6. Containers used: Four 40 ft High Cube shipping containers.
NOTE: ALL PLANS ARE AVAILABLE IN BOTH METRIC AND IMPERIAL UNITS.